How to make money online using link in bio
Created on 31 December, 2022 | Business | 350 views | 2 minutes read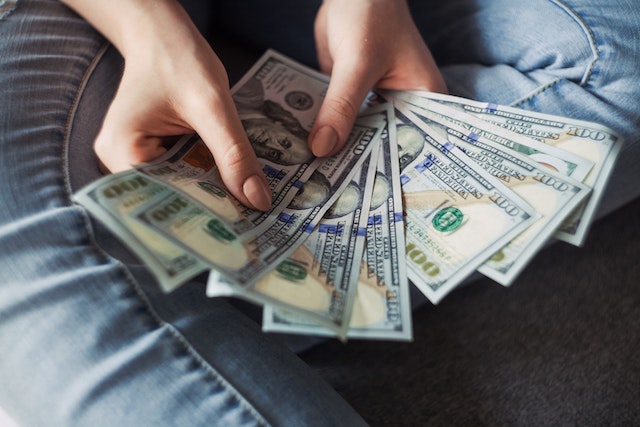 So, how can you make money using a link in your bio? Here are a few ideas
How to make money online using link in bio
First, let's define what a "link in bio" is. A link in bio is simply a link that you include in your social media profile bio, usually on platforms like Instagram or TikTok. These platforms don't allow users to include clickable links in their posts, so the bio section is often used as a way to direct followers to external websites or resources.
So, how can you make money using a link in your bio? Here are a few ideas:
Affiliate marketing: One way to make money using a link in your bio is by participating in affiliate marketing programs. Essentially, this means that you promote products or services on your social media profile, and you earn a commission for each sale that results from your promotion. To get started with affiliate marketing, you'll need to sign up for an affiliate program (many companies have their own affiliate programs that you can join), and then you'll get a unique link to share in your bio. When someone clicks on that link and makes a purchase, you'll earn a commission.
Selling your own products or services: If you have your own products or services to sell, you can use a link in your bio to direct followers to your website or online store. For example, if you're an artist, you could use your bio link to promote your art prints, or if you're a coach or consultant, you could use your bio link to promote your services.
Crowdfunding: Another option is to use a link in your bio to promote a crowdfunding campaign, whether it's on a platform like Kickstarter or GoFundMe, or on your own website. If you have an idea for a project or business that you'd like to bring to life, crowdfunding can be a great way to get the funding you need to make it happen.
Sponsored content: If you have a large following on social media, you may be able to earn money by partnering with brands to create sponsored content. This could involve creating a post or video that promotes a product or service, and then including a link in your bio to the product or service.
Donations: Finally, if you're creating content that your followers find valuable, you may be able to ask for donations through a link in your bio. This could be through a platform like Patreon, which allows creators to set up a subscription-based service, or through a one-time donation link on your website.
No matter which approach you choose, there are a few key things to keep in mind if you want to make money using a link in your bio:
Focus on building an engaged and targeted audience: The more engaged and interested your followers are, the more likely they are to click on your bio link and make a purchase or donate.
Use eye-catching and compelling bio copy: Your bio should clearly and concisely explain what people can expect when they click on your link. Use strong action verbs and make it clear what value they'll get by following the link.
Test different approaches and optimize: Don't be afraid to experiment with different types of content and bio copy to see what works best for your audience. You may want to try different types of products or services, or switch up your bio copy to see what gets the most clicks.
I hope this information has been helpful, and that it gives you some ideas for how to make money using a link in your bio. Good luck!
Updated on 31 December, 2022